Spinning to Knit
I have been learning to spin, as many people know, and am finally getting better at it! This is a Cascade spindle given to me in a swap last year if you see my 12 days of Christmas postings from December of 2007. Well I finally started using this spindle in September of '08 lol yeah I was scared I was going to screw things up.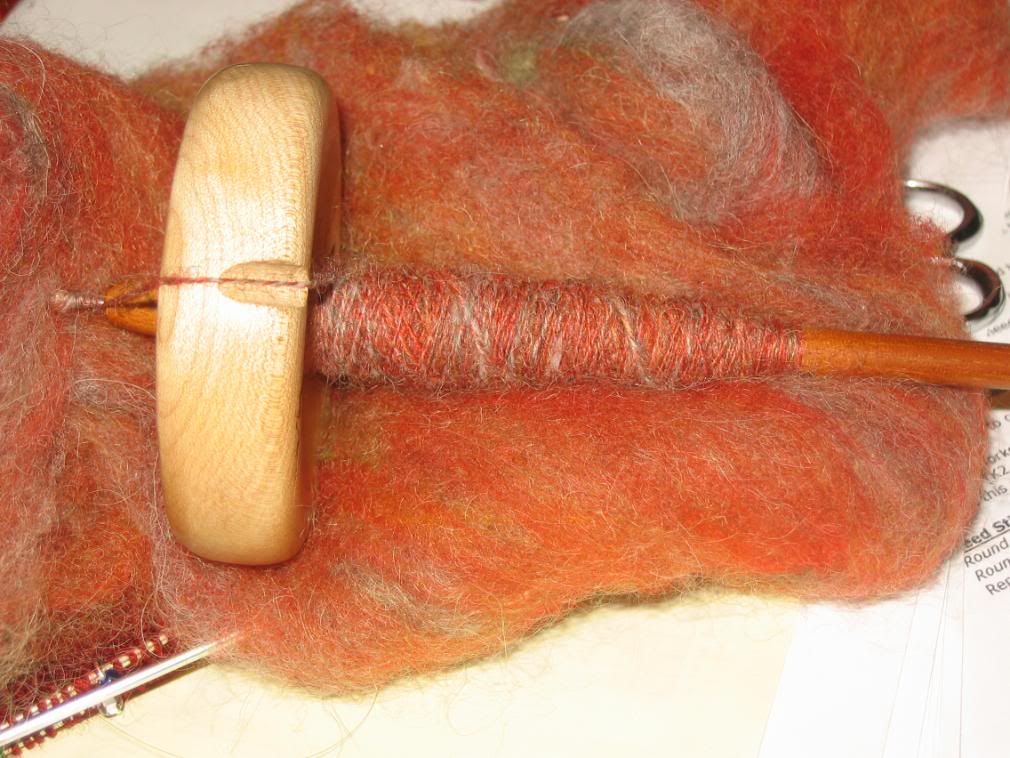 This is a wonderful roving given to me by Mardi in exchange for a bag I am making her. It's 50% cormo wool, 30% finn wool, 15% angora and 5% mohair.
I was able to spin the singles to about a lace weight and then do a 2-ply yarn that came out to be 16-17 WPI or fingering weight, baby yarn etc.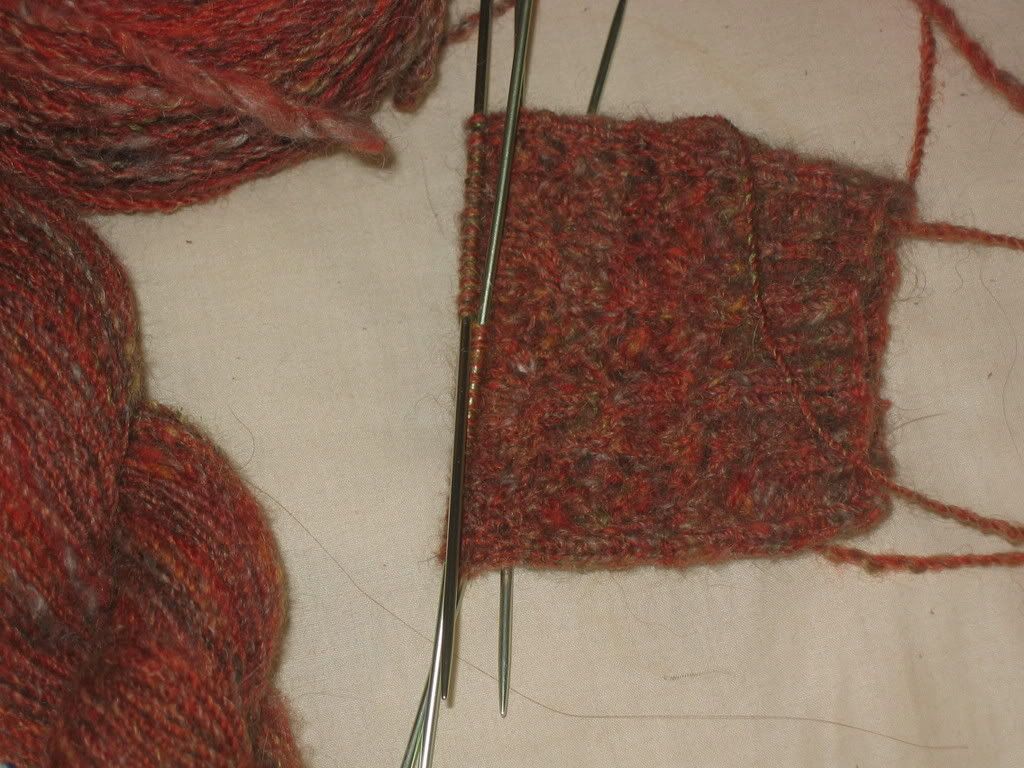 Here's everything together, starting on the top left the roving, next the skeined 2-ply yarn, then top right is the balled up working yarn and bottom right is the 1st project I have made really from my own hand spun yarn, a fingerless mitten.
Here is one completed mitten so far and the 2nd is in progress. Its a simple 1 day item on the weekend you could make called
Merletto Mitts
by Jody at
Javajem.
They are so soft, warm and the colors came out wonderfully. I'm seriously impressing myself knitting these because the yarn is knitting up so much nicer then I could have ever imagined. I think this means I'm officially a spinner.
Labels: fingerless mittens, knitting, spinning, yarn